Training
At 4 Paws DogWorks we know every dog is different!
Our training programs are designed to be FUN and work with the many different personalities of dogs. Some are hyper, others are easy-going. A few dogs are shy and need more self-confidence, while others are very self-assured! And some dogs are work-minded while others are the life of the party. That's why we have classes that work for a wide range of dogs.
Classes meet one day a week for 8 weeks unless otherwise noted.
---
* Prior to attending class, you will be asked to provide shot records for your dog. Shot requirements can be found here, and if you have questions, please contact us!
---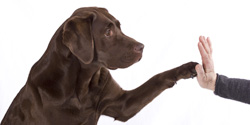 Dog Training Classes
Training classes teach you how to best communicate with your dog. In Dog Training Classes, we work with you and your dog to learn basic manners first, then progress to obedience skills and a chance to try other dog sports!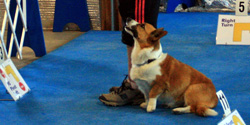 Dog Sport Classes
4 Paws DogWorks offers classes for many types of competitive dog sports. Even if competing is not your ultimate goal, the relationship that training forms between you and your dog will be very rewarding.
Wanna be part of a really HOT dog group?
Join the 4 Paws DogWorks Club. We have three levels with terrific benefits…and every dog/handler team that signs up for a class is automatically enrolled in our Basic membership for FREE!